A key stage of the project is the evaluation of the Technology Demonstrator's performance at a 1:1 scale under real conditions of a district heating system. The Technology Demonstrator of Euros Energy HC Plant will be constructed and commissioned by November 2023.
From December 2023 to April 2025, the performance of the Demonstrator will be monitored and evaluated.
The Technology Demonstrator will be located in the town of Lidzbark Warmiński, at the district heating plant owned by Veolia Północ. Lidzbark Warmiński is a county town with a population of no more than 16,000, located in the IV climatic zone. Heat for central heating and domestic hot water for most buildings is supplied from a local coal-fired heating plant with a capacity of 25 MW. The heating plant produces about 190,000 GJ of energy per year.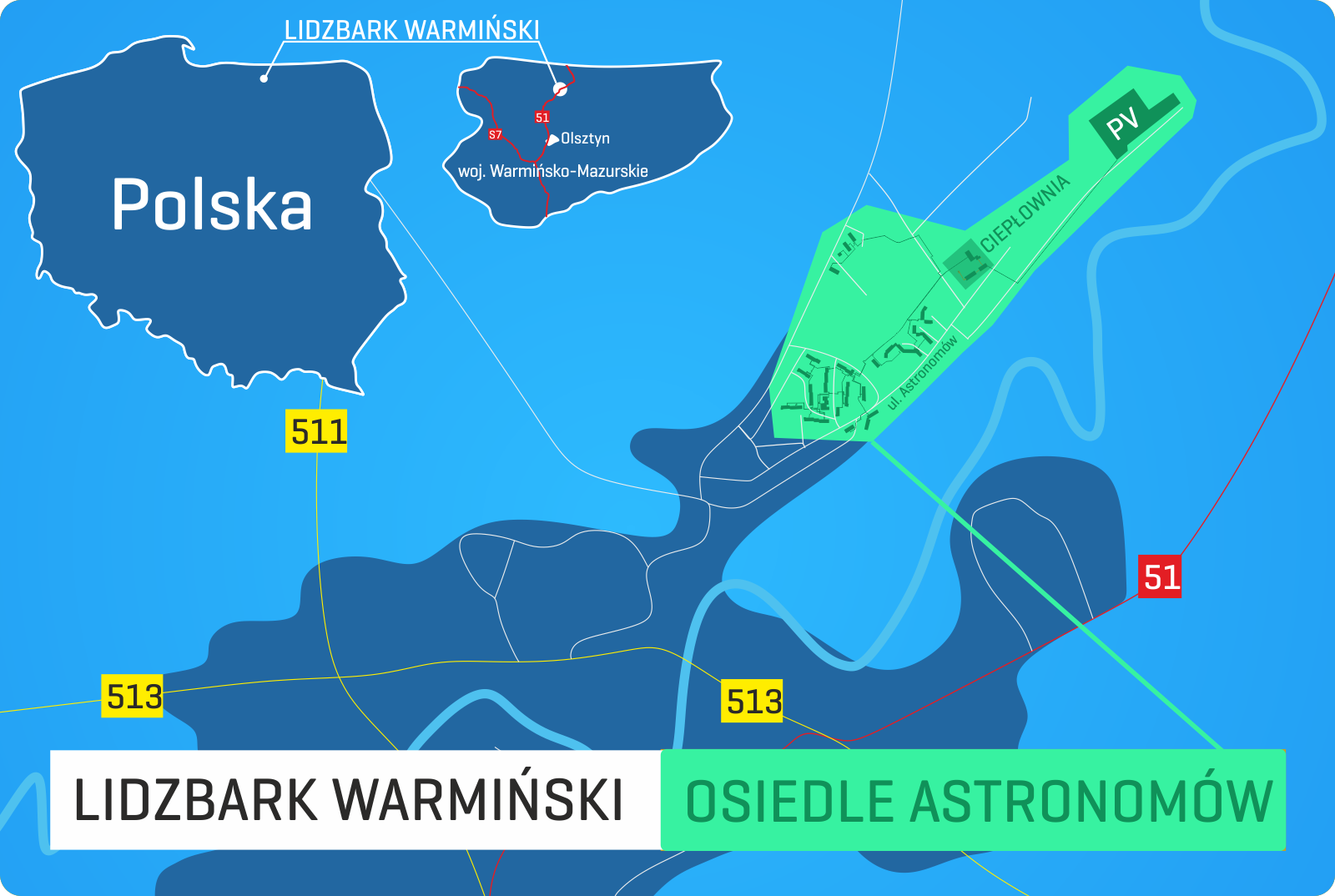 The heating plant site allows for the installation of seasonal heat storage facilities, heat pump machinery rooms with connections to the power grid, and solar energy equipment. In addition, a photovoltaic farm will be installed on nearby unused land, directly connected by medium voltage cable to the heating plant site.
The Technology Demonstrator will heat and supply hot water to most buildings in the Astronomów housing estate.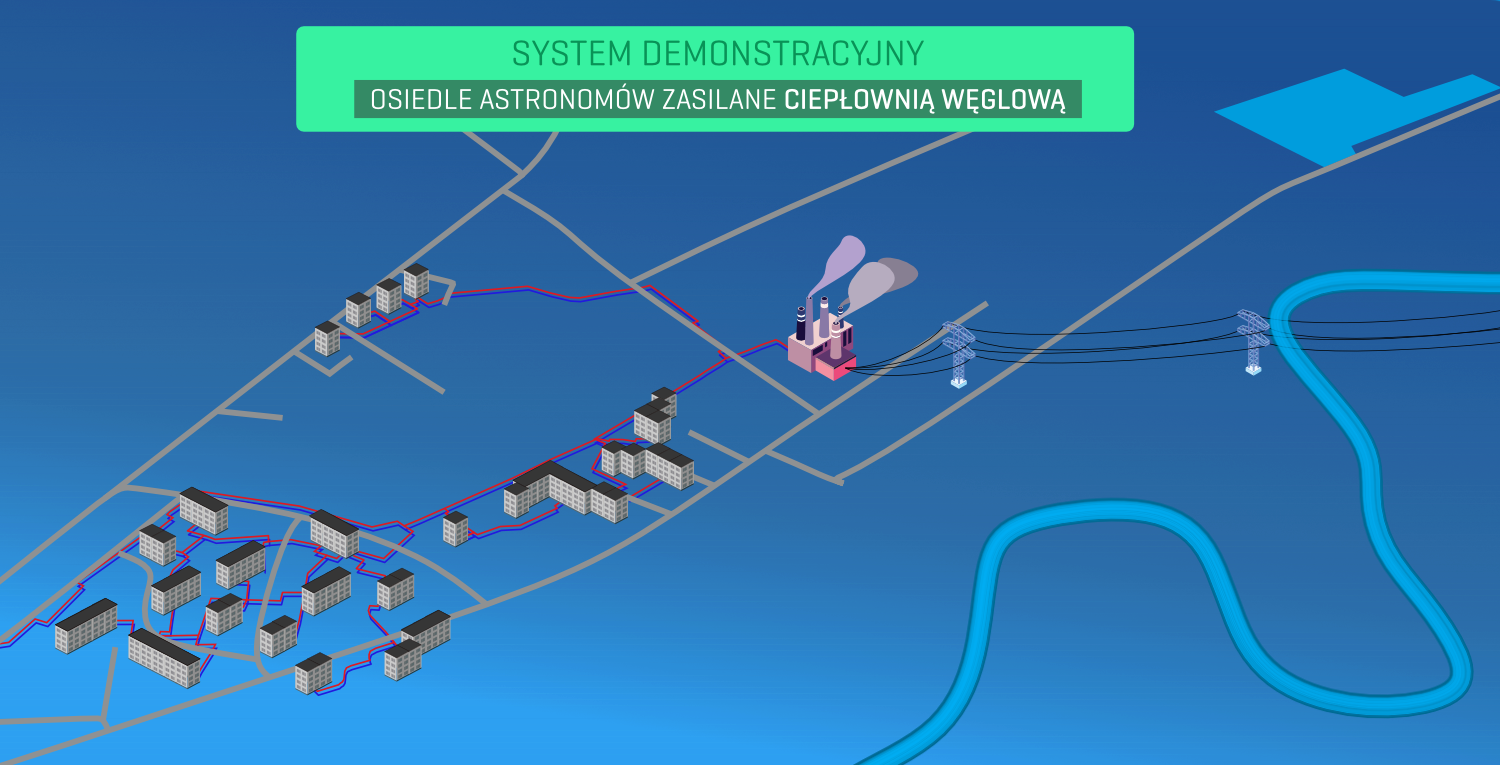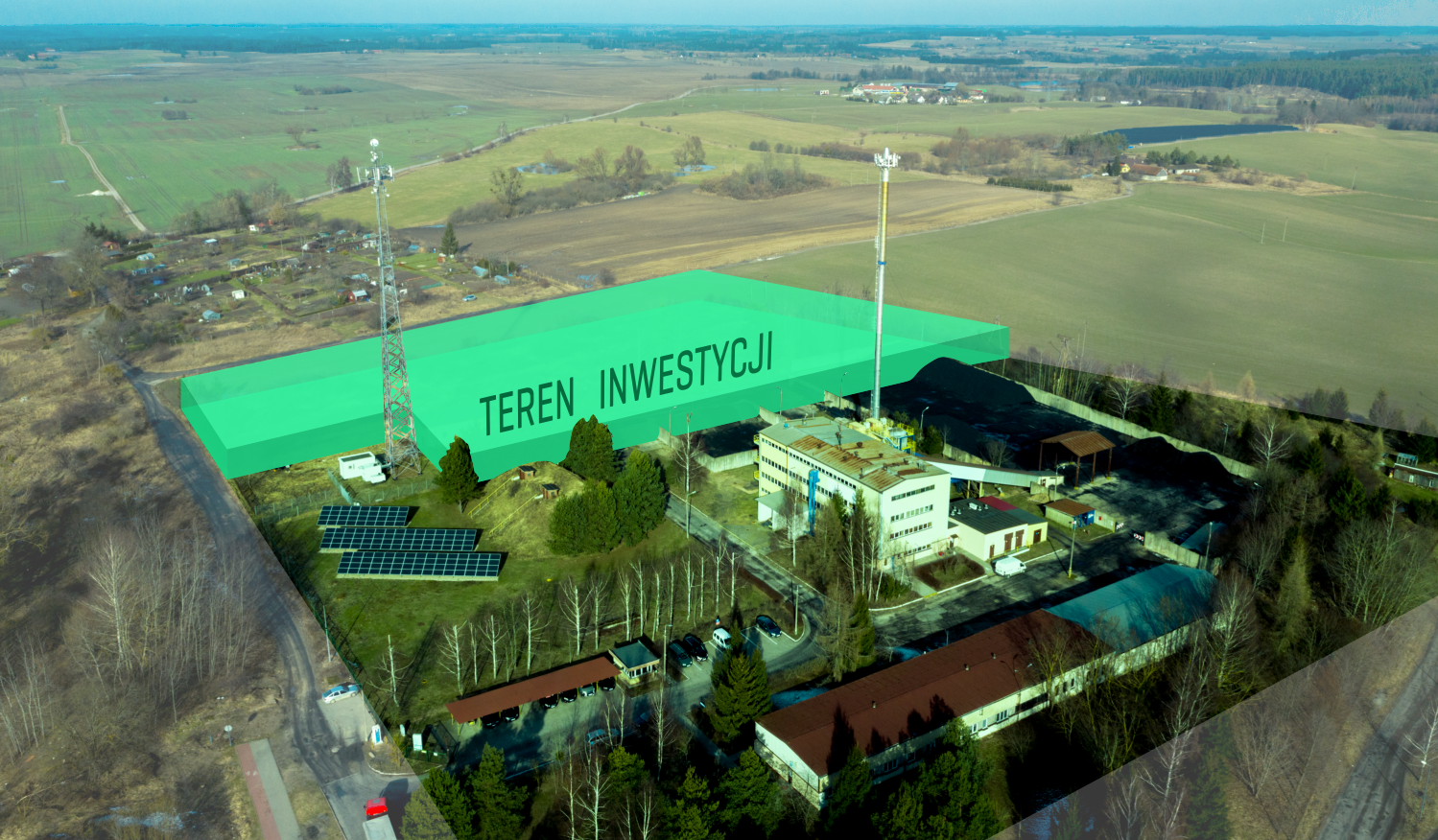 The total usable area of all residential units is over 28,000 square meters. All residential units are heated and hot water will be supplied to all of them.
As part of the Demonstrator, the old canal-type district heating network built in the 1980s will be modernized. The new network will be constructed using pre-insulated technology and can be supplied with a maximum temperature of 80°C. In addition, according to the requests submitted by the authorities and residents of the cooperative, an individual heat exchanger will be installed in each building, allowing for precise measurement of heat consumption in the building. The old group heat exchangers will be removed.
The selected building will be equipped with a thermal node capable of producing cooling, which is of particular interest to residents of the top floor of the buildings.